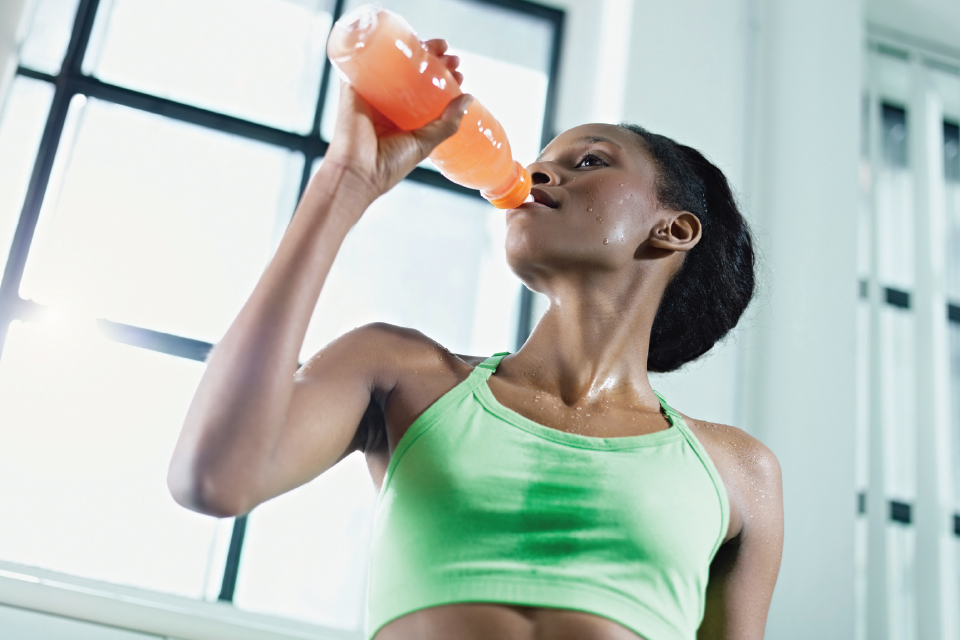 Top 5 Ways to Stay Fit This Summer
What is the best advice to stay fit in the summertime? Can anyone arrange the perfect plan to achieve your dreamy summer body? Realistically, achieving your summer body will require multiple good habits, but it's easier than you think! We narrowed our list down to our top 5 tips on staying fit this summer!
Set a Realistic Summer Fitness Goal!
Whatever you are trying to achieve to stay fit in summer, whether it's fat loss, summer shredding, or eating healthier, we encourage you to set a realistic goal such as, workout 2-4 days per week or improve your cardio endurance. Some people reach for a goal to lose 20 pounds in April in preparation for summer events in June, which may not be a realistic amount of time to lose that much weight in such a short period of time. Once your goal is set, be prepared to adjust your regular habits! This should be one of your top priorities!
Diet, Diet, Diet! (No Crash-dieting please!)
When we say diet, we don't mean a diet fad, we mean your regular food intake that you ingest every day! Weight loss or summer shredding requires a healthier diet, which means making meals with nutrient-dense foods and removing highly processed foods. Most of us are busy bees and don't have the necessary recipes available in their kitchen to prep healthier meals. Sites like Pinterest can be very helpful to anyone looking for a "healthy chicken dinner recipe" or "healthy summer salad with lots of veggies". Save the recipes that catch your eye and enjoy a fun trip to the grocery store to purchase your healthy ingredients! Eating healthy doesn't have to be restrictive! If you do it right, you will find that the food is tastier and will help you reach your summer fitness goals faster!
Stay Hydrated and Don't Go Thirsty!
So many adults struggle with staying hydrated while working, taking care of children, and performing other hefty errands throughout the day! Studies show that brain functionality and cardiovascular endurance are heavily impacted when someone is dehydrated– which is easy to be in the summer heat! First step; always have a refillable water bottle that can hold at least 20oz of liquid at a time! The standard amount of water that should be consumed everyday is 8 cups of water or half of gallon. When the temperatures rise in the summer and physical activity increases with exercise and outdoor activities, we need more water to make up for the extra sweat! If you feel thirsty, don't ignore it!
Dedicate Your Time to Regular Exercise!
Now that you've established your summer fitness goals, determine what kind of workout program will help you achieve your goals! For busy working professionals, the average active person will workout 2-4 days per week. Depending on how often you get your sweat on, your workouts should be specifically programmed on your amount of exercise. For the extra busy workers that are making it in 1-3 days per week, we suggest full-body workouts or a HIIT style workout that required the full body to be activated with high intensity exercises and minimal rest in between circuits. For the professional that has more flexible time (2-6 days per week) to utilize your gym membership, we suggest isolated muscle group days sprinkled with cardio throughout the week! One day can be reserved for legs (lower body), another for upper body and core, with your split day being dedicated to a fresh 20-30min run on the treadmill! Of course, your exercise is based on what you enjoy! Get in the pool for a ½ mile swim to cool off, take a Power Yoga class, play a couple games of pick-up basketball, or try your first Pilates Reformer demo class! All can be done at The Capital Athletic Club!
Accountability & Consistency are Key!
– Meeting with a Personal Training Professional can take your fitness program to another level, especially with summer creeping up on us! With every other fitness tip in mind, it can be difficult and tedious to determine what fitness program will help you achieve your summer fitness goals the most efficiently. Here at the Club, our fitness trainers provide free personalized fitness programming for our members with a full orientation of equipment. This is perfect opportunity to take advantage of professional fitness instruction based off your fitness interests. Not only does your trainer provide personalized exercises, but they are the best person to keep you accountable on your workouts and attendance to the gym!
Following these tips may help you stay fit for summer, but it up to you and your lifestyle to maintain these healthy habits during summer and better yet, year-round!