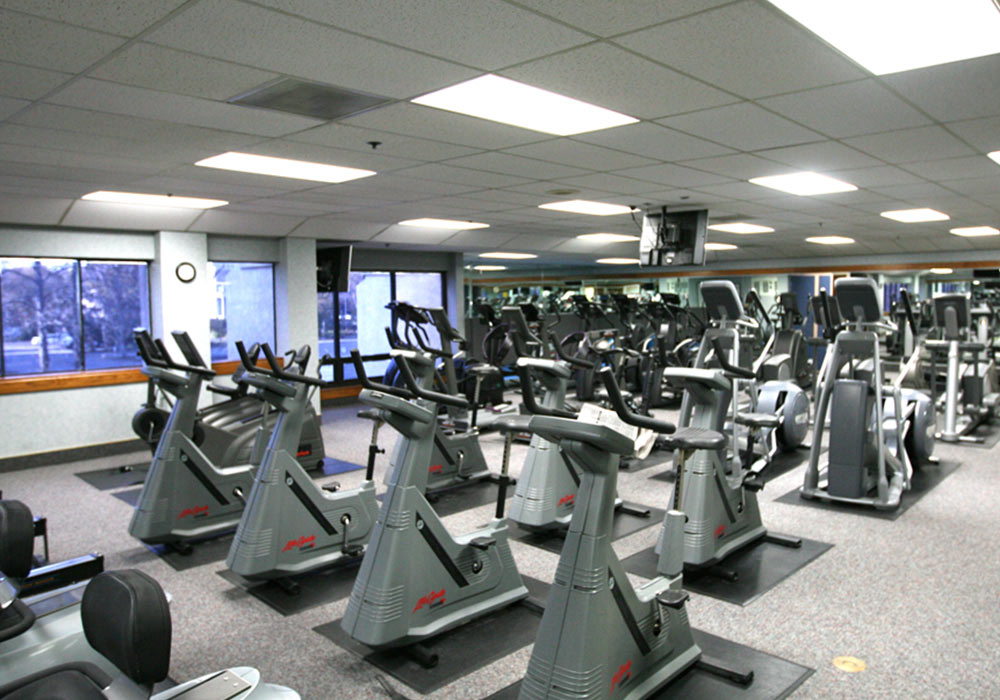 CAC proudly offers cardiovascular and strength training equipment from:
Precor
Stairmaster
Jacob's Ladder
Thorotread
Octane
Waive
Marpo
Life Fitness
Technogym
Matrix
Concept II
Hoist strength equipment
Hammer strength equipment
Free Motion strength equipment
Stages Cycle and a variety of other high-quality providers of cardiovascular equipment
The Capital Athletic Club features an vast array of premium exercise and cardio machines.  Whether going station to station, or spending time in one spot, we have the machine for you!
Even during the busiest times, waiting lists and lines for cardio stations are non-existent, allowing your workout time to flow freely and efficiently. Whether your goals are improving your endurance, managing your weight or challenging the upper limits of your cardio-respiratory system, our trainers will set you up with workouts and equipment to meet your goals in a safe and realistic timeframe.