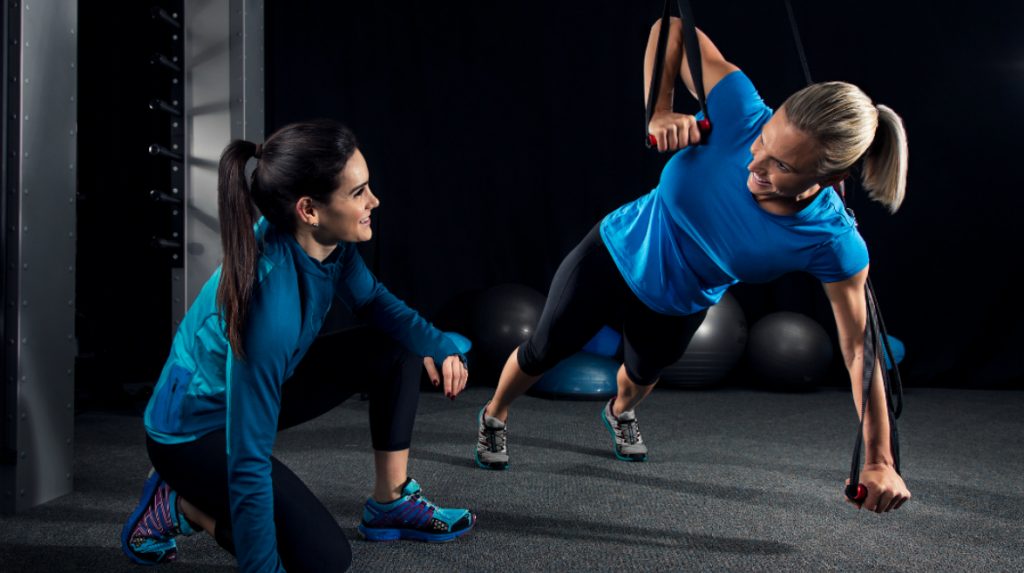 So You Joined A Gym. Now What?
Whether this is your very first time at a gym, or you're just coming back after some time away, there are things you can do that will help make getting out the door easier, and make you want to keep coming back. Experts say it takes about 3 weeks to form a habit, so use some of these tips, and take advantage of all that Capital Athletic Club, a premier Health and Fitness facility, offers to help get a head start on forming your gym routine and reaching your personal fitness goals.
Pilates. Capital Athletic Club offers some of the finest Pilates programs in Northern California.
1. Banish aches and pains. Pilates on the Reformer can help strengthen as well as stretch tight muscles and connective tissues, which can alleviate and often eliminate these annoying discomforts. Our Pilates teachers incorporate tension-releasing movements with strengthening and toning exercises that improve posture, reduce muscular imbalances and develop a deeper mind-body connection.
2. Self Confidence. Not only does Pilates have physical benefits, but it can also improve self-image and emotional well-being. Reformer exercises are progressive, building on the fundamental exercises. Progress can seen and felt in as little as 5 sessions. Joseph Pilates said, "In 10 sessions you'll feel the difference, in 20 you'll see the difference, and in 30 you'll have a whole new body." We offer members 2 classes per week at no extra cost after clearance into the program. You can set that goal of 30 sessions and you'll blow right through February's resolution "end date".
3. Variety is the spice of life. Pilates on the Reformer is an amazing compliment to your current routine, and every class is different in both the physical and mental challenges. Whatever you love to do at the club, Pilates can improve your performance. Between the Mat classes and the Studio classes you will be introduced to hundreds of exercises. Our Pilates teachers will keep your workouts interesting and challenging. Boredom is banished because we provide an option for every BODY in class.
Capital Athletic Club's Pilates program is unique in that it offers self-service classes. This service, designed to help members save money, is something that you won't find at other Pilates studios.
Kenpo Karate. This modernized system of martial arts originated by Ed Parker and has its roots in Hawaii. Techniques are used to promote fitness and the ability to defend oneself. Benefits of Karate include strength, flexibility, self-confidence, concentration, self-awareness and much more. Experience the discipline, skill and peace of learning the art of self-defense.
Yoga. At Capital Athletic Club, our yoga formats include Gentle, Vinyasa, Hatha Vinyasa, Vinyasa Flow and Power. Benefits include:
Stress relief
Development of conscious breath
Weight loss
Proper body alignment
Improved posture