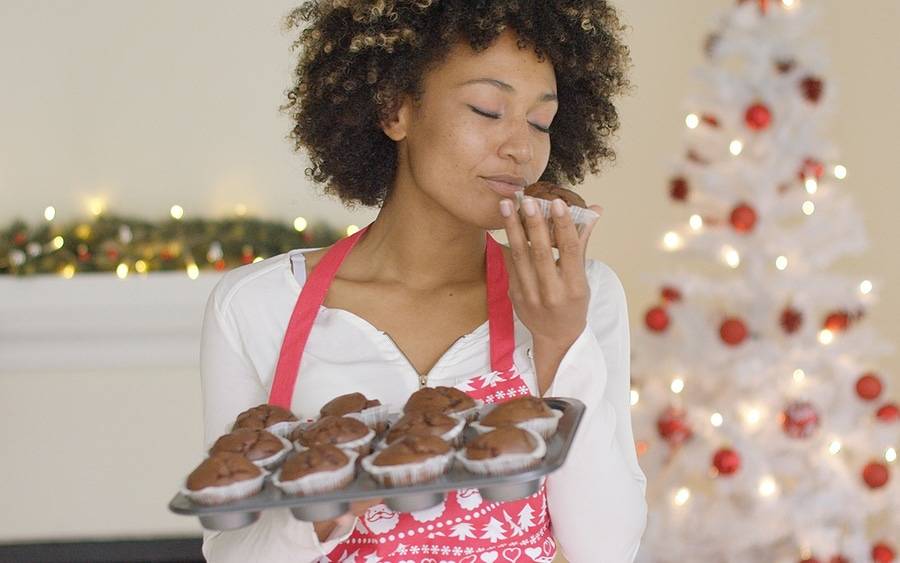 Prepping For The Holidays: Fitness Edition
Prepping Your Mind and Body for the Holidays this Season!
Objectives:
Don't lose sight of your goals!
Find a Balance without over-indulging!
Have a plan before the parties and festivities begin!
The holidays can be a very merry time that you get to spend with family, exchange special gifts, taste your family member's special recipes, and travel! As amazing the memories may be, the holidays can still be a daunting time for individuals who are still trying to maintain their fitness and nutrition goals without completely falling off the wagon. We are here to tell you that it's NOT impossible and you don't have to surrender your goals until after the holidays. This article will provide you with a guide to preparing yourself mentally and physically for the holidays, so you can still maintain your progress or even continue to work towards your goals during the holiday season.
The key to success is maintaining control and establishing a plan. Depending on the individual and their goals, your flexibility may vary, but nonetheless, it is important to establish a plan to stay on track and keep yourself accountable with exercise, food intake, hydration, supplementation, and BALANCE!
Your Holiday Plan
Weekly Exercise: Set a goal for where, when, and how often you will be able to workout.
For some of us , we are visiting family and may be in a different city or different state. As you prepare for your trip, search for gyms in the local area of your travel destination and determine if they offer a day or even week pass depending on how long you will be visiting. Make sure you choose a gym that will be convenient enough to travel to and will be the type of environment that you are looking for (i.e specific equipment, class types, etc.). If you are staying in town and possibly hosting guests, plan what time of day would be most convenient for you to exercise so that your guests are not waiting around for you. Many of us adopt early morning workout habits when friends and family are in town, so when everyone is asleep or getting ready for the day, you have started it off productive and even boosted your metabolism if you have a couple of treats throughout the day.
We encourage you to communicate your established plan with your friends and family. For example, if your plan is to workout 4 days a week and that requires some family time to be put on hold, communicate this plan with your loved ones and ask for support- OR EVEN BETTER- invite them to join you! It is more than likely that your friends and family also workout and might want to get their workouts in during the holiday season with a workout buddy!
Nutrition: Draft a Meal Plan or Determine your Daily Macro Goals to Stay on Track! Practice Moderation!
During the holiday season, the special treats are always available and hard to say no to, especially when your friends and family are pressuring you to eat them! When you have established your daily meal plan or Macro-Count, you can track your foods and allot for a certain amount of calories (wiggle room) to indulge in the seasonal treats and meals. We are not perfect and even the best of us give in to momma's famous gingerbread cookies! If you are going to indulge, make sure to do it in moderation. A common practice when you are starting to lose control of your cravings is to go for a walk! Remove yourself from the situation and get moving! This is very easy to suggest to the rest of your family, so it can be a group socializing time while everyone is getting out of the house and getting in their daily steps!
If you do not have a meal plan or know your daily Macro-count based on your goals, then there are plenty of apps that provide this for FREE or a very low premium cost that can also provide you with advisers through the app to help you customize your meal plan based on the foods that you eat and what your fitness goals are; Losing Fat, Maintaining, or Gaining Muscle.
Hydration/Water Intake: Make it a Goal to Drink at least a Gallon of Water Per Day!
Drinking water is especially important around this time of year when you are probably eating more calories than usual and your immunity is fighting off the cold and flu. Drinking a gallon of water per day will increase the efficiency of your digestion and allow your body to absorb more nutrients from the food that you're eating. If you are trying to avoid getting sick, drinking plenty of water will allow your immunity to fight off possible cold/flu symptoms and your energy levels will stay relatively high. Pro-tip: Always have a refillable water bottle with you and try to avoid drinking your calories if possible. If you're going to drink a holiday mixed drink or a glass of wine, follow that up with some water and make you are hydrated before you start drinking!
Also, for those Eggnogg lovers, there are now lower calorie Eggnogg options at most grocery stores, so you can still enjoy the same tasty drink without all of the fat from the heavy cream!
Activities: Stay Active even if it's not a Workout!
There is nothing wrong with suggesting active events and participating in outdoor recreational activities! The holidays are not all about sitting on the couch watching movies and sipping on hot chocolate! There are typically community events that are free or low in cost for the family to attend that may require a lot of walking or sight-seeing! You can even organize a family/friend football match at your local park to get everyone in the competitive holiday spirit!
If you follow these simple steps and establish a plan early with realistic expectations and habits, you WILL find success in staying on track this holiday season without having to start at Day 1 in the beginning of January!
Happy Holidays from Your CAC Family!