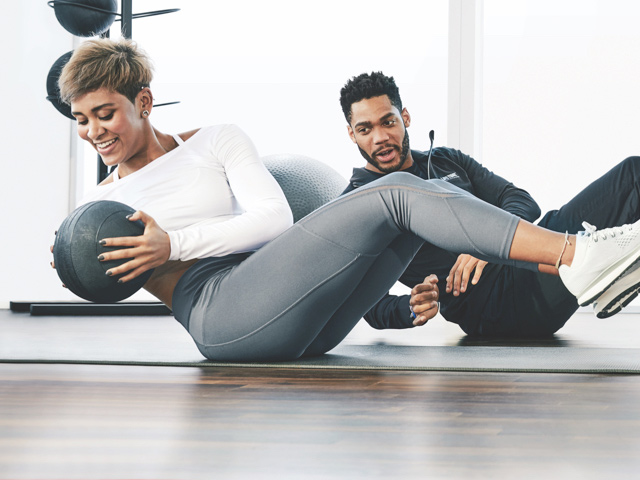 Post-Quarantine Tips For Getting Back in The Gym
We're back in the gym and we're ready to get back into our pre-covid shape and fitness level! There's no doubt that this past year and  series of COVID-related closures/delays has impacted our ability to produce and sustain physical & mental results from our training! As we make our return back into the iron paradise we need to be thoughtful as we increase our activity.
            Whether you're getting winded climbing a flight off stairs, your arthritic joints are complaining or COVID-19 better describes your weight gain during this pandemic, we need to monitor ourselves closely for the first couple months (even longer if you are 50+).  Modest increases in intensities (cardio or strength), shorter bouts of exercise and more recovery are likely to be necessary.  Trying to jump in where you left off could well lead you to more time off, this time due to injury.
To help your return to The Club be successful, try to keep an eye on these factors:
Build from the inside out (redeveloping your core and cardio should take precedence over strength and power development).

Increased attention to recovery (more stretching, more rest, greater intervals between workouts targeting similar muscle groups).

Stay hydrated and properly fueled (water allows for energy production and cushions joints, proper nutrition will assure that you have the energy to do more as you progress).

Listen to your body and respect what it has to say (if a muscle group you were going to train today is still sore from your last workout, select a different muscle group or just delay it and stretch/recover more)

Remember your goals (most of us just want more strength and cardio fitness to allow us to do things we enjoy outside of work; suit the program to your activities and your current conditioning level).
            If you have any questions on how to best re-build your conditioning, please take advantage of our excellent training staff and their many years of expertise.  They can help you plan a reasonable approach to getting you the desired results and overall lifestyle transformation that you want!