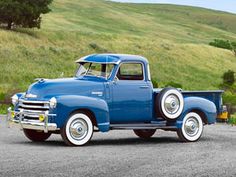 Old Bodies and Old Trucks Piece by Bruce Coolidge
Our Bodies and Old Trucks…
For the greater part of the last year, our road to fitness has been closed down by COVID-19.  While there may have been an alternative route or two, they usually didn't go quite as smoothly as we'd hope.  Many of us, with the added responsibilities of working from home or acting as teachers, had to pull over to the side of the road.
Now that the road is slowly re-opening. There are still traffic back-ups and it becomes essential to be patient until we can all get back on the road and up to speed.  If we rush back into the fray, we might well end up on the side of the road with a flat tire, a blown engine or as the result of a crash.
I have an old truck, which like me, spent way too much time parked during COVID.  It's got nicks and dings all over the place but has a heavy-duty engine that still runs well when treated with the requisite respect.  It needs to be warmed up slowly and driven gently the first few miles after which it is ready to do just about anything asked of it.  During the pandemic, it sat on the driveway because there wasn't enough work (camping trips, heavy yard work, etc.) and the batteries (which were old enough to start with) got weaker and weaker.  Eventually, when I needed to use it, the old reliable wouldn't start up.  Try as I may to make up for the neglect, it just wouldn't hold a charge.  I finally had to break down, pay the price and buy new batteries.  Now, with my wallet lighter and my lessons learned, I'm vowing to not neglect the old truck's needs.
If ever a metaphor was more to the times, Our Bodies and Old Trucks.  We need to take care in bringing our bodies back along after too much time on the driveway or the side of the road so our Old Reliables don't get wrecked along the way. Let's show the requisite respect and avoid paying the price with an injury or more down time.
Bruce Coolidge
Programming Director
The Capital Athletic Club