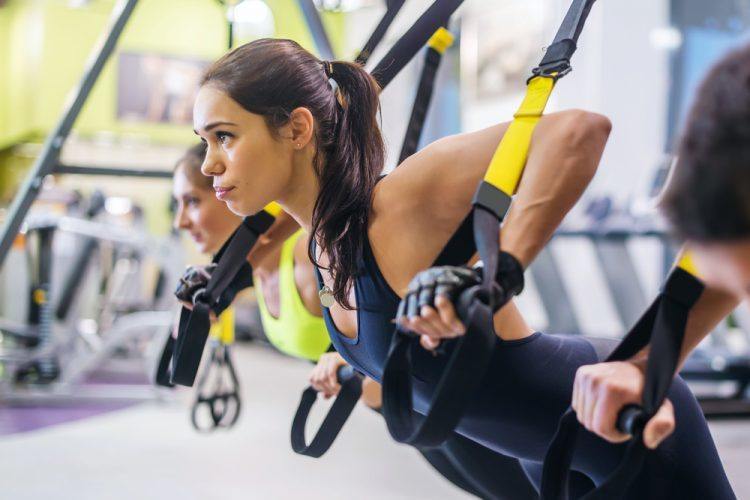 How to Get Fit this September in 3 Easy Steps!
Why is it that we always seem to start Summer off so strong with our fitness & nutrition goals in mind, but between the vacations, weekend, trips, barbecues, and parties, we seem to lose track of our progress? Now that we are quickly approaching Fall, we can get back on track with our nutrition and fitness goals! September is such a great month to reassess your goals and pursue a healthier well-balanced lifestyle without the warm-weathered indulgences like, adult beverages, hot dogs, hamburgers, pizza, and other fatty foods with low nutritional value. In this short article, we hope to provide some inspiration to get you back on track and make the daunting task seem easy with the right tools and a motivated mentality!
Step 1: Join An Athletic Club/Gym!
If you already have a gym/club membership, then make sure your gym is the right fit for you and your fitness goals! Exercising outdoors is great in the summer time, but the fall weather is approaching and without proper warm-ups and equipment, you are more likely to increase your risk of injury with the colder temperatures. There are also many amenities that a gym/club membership can expose you to that will motivate you more to go and keep you accountable along the way! Take a class that you enjoy! You don't have to worry about programming your own workout and your instructor and classmates will encourage you to finish the workout more efficiently that you would on your own! Once you join a new Club, you can also experiment with new training styles whether it's a new style of cardio equipment like Jacob's Ladder, or you can try a High Intensity Interval Training (HIIT) class to improve your overall fitness level and strength!
Step 2: Start a New Fitness Program!
If you haven't been staying consistent with your fitness program at least 2-3 days a week, then you may have lost some progress compared to your abilities before Summer began. Without regular exercise, your cardiorespiratory endurance, stability, and strength may have lost some momentum. Not to worry! Starting a new fitness program can provide you with some professional guidance if you are working with a personal trainer! They can help you start with a quick fitness assessment to evaluate your current fitness level and help you build a personalized program that will allow you to progress back your desired fitness level and eliminate any risk of injury of overtraining or tissue overload. If you don't have access to a personal trainer or if your gym membership doesn't include fitness programming with a trainer, then search for programs through the influencers that you follow on social media or find some friends to workout with! Two minds are typically more creative than one!
Step 3: Surround Yourself with All Things Health/Fitness
When you are transitioning back to a healthy lifestyle, you can't have time for unhealthy cravings and habits that will set you back on your progress! Determine what healthy foods you enjoy and have fun being creative in the kitchen while meal-prepping your snacks and lunch for the day. You can also look forward to treating yourself with new workout gear or a new fancy water bottle to stay hydrated throughout the day! After you have focused on getting back into a gym and have taken the necessary steps to starting a new fitness program, you can also think about what kind of supplements that can help you optimally perform your best in and out of the gym! When we get back into exercise, it is hard not to have that muscle soreness the next 1-3 days after you worked out. Healthy supplementation with high-quality products can help you reduce recovery time and allow your muscles to recuperate and strengthen faster than they would without proper supplementation! Some essential supplements that you could get start with would be protein powder, multivitams and probiotics, greens supplement to help with immunity and digestion, and BCAAs to help with protein synthesis (muscle recovery and growth) and hydration!
All it takes are these three easy steps to get back on track after summer break and start focusing on your health and fitness goals to create a better and healthier you! If you need some more motivation throughout the Fall season, stop by The Capital Athletic Club blog for more fitness tips and nutritional advice!