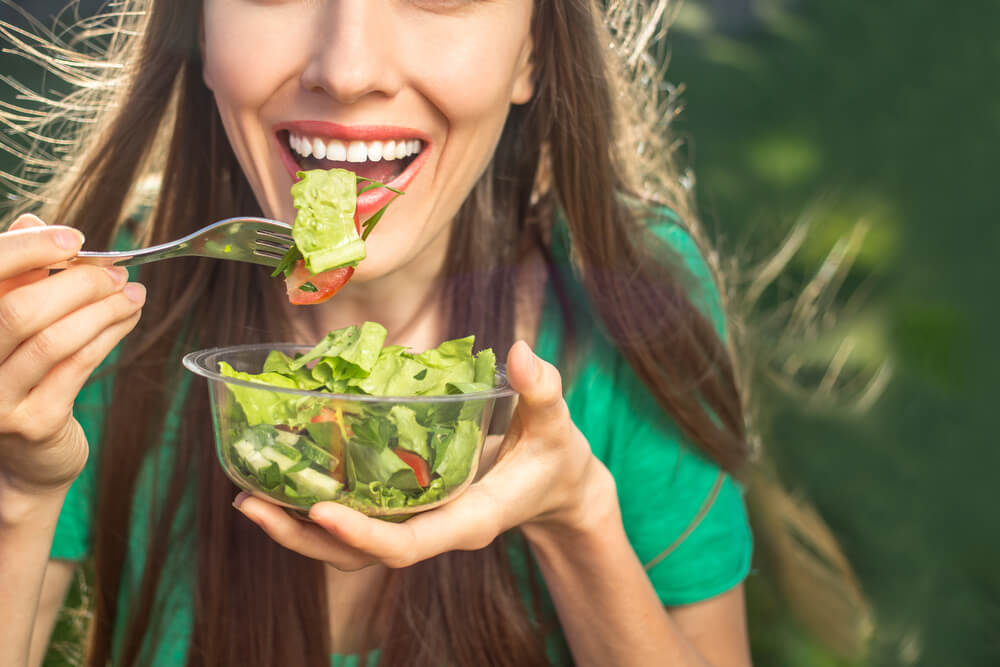 Healthy Snacking & How to Avoid Over-Indulging
You are not alone when it comes to snacking struggles. We have all been there. It's the end of the work day and you've eaten your light breakfast and light lunch in hopes that you will drop some of the extra weight. Once you get home, you open the snack cabinet and binge-eat without even the thought of what to eat for dinner. This kind of snacking is very common for everyone. There is a misconception regarding how much you should eat with each meal and how often you eat through your day. We are here to tell you that you don't have to restrict yourself to lose weight. The trick is to never go hungry. In this nutrition-themed article, we plan to provide healthy snack alternatives for you to prep for your day that will help boost your metabolism, fight your unhealthy cravings, and give you the energy to focus on your priorities (i.e. work, school, workout, etc.).
The great thing about healthy snacking is that it helps promote healthier habits overall. Once you start substituting your snacks with better foods, your main meals (breakfast, lunch, and dinner) will also start to shift to healthier food options as well. With this being said, we would like to share some very real advice that we encourage you to follow when making this nutritional/lifestyle change.
Listen to your body and plan your eating schedule around your daily schedule. Three meals a day is encouraged, especially breakfast. If you are "healthy snacking" without any real calories from meals, then you are continuing the habit of restricting your diet and it will be very unlikely that you see any results for your health and fitness goals. 
Moving forward, if you can prioritize your time at the grocery store to purchase healthier alternatives for snacks and prepare your snacks the night before you plan to eat them, you will have less excuses to choose your unhealthy snack choice. Let's face it! We all have those special unhealthy snacks that our minds and bodies crave! There are many different categories of snacks that individuals choose from based on personal taste/texture/size preferences. Here are some healthy alternatives and appropriate times of day (based on your schedule) to plan your nutritional snacks:
Morning Snacks (between breakfast and lunch):
Fresh Fruit: apple slices (with nut butter is preferred), strawberries, bananas (with yogurt or honey toast)
Yogurt or Cottage Cheese (if you eat dairy): add honey, fresh fruit, cinnamon, or nutritionally enriched granola (low sugar) for substance.
Smoothie (avoid sugary smoothies): blend up ice, frozen fruit, your choice of milk/water/ low-sugar juice, throw in some seeds (chia of flax), greens, protein powder (will satiate cravings), and a low calorie or sugar-free sweetener!
Oatmeal: any kind of oats will do! Typically, instant oats are easiest to prep. You can add protein powder for less cravings and to help body & brain productivity! Don't go crazy on the sugar! Your protein powder + cinnamon can provide a sweet taste without added sugar.
Chia Seed Pudding: 1 cup of milk (any kind), 3-5 tablespoons of chia seeds, cinnamon or cocoa powder, something to sweeten (sweetener drops or stevia). Prep in mason jar and leave in fridge overnight! Protein can also be added for extra nutrients.
Afternoon Snacks (between lunch and dinner)
Carrots/Celery with hummus
Mixed Nuts or Almonds (lightly salted)
Whole grain crackers with salmon/tuna
Whole grain toast/Low carb toast with almond butter or PB Fit Peanut Butter
Keep moderation in mind and portion when preparing your snacks and anticipate that these snacks will be appropriate to consume after you have allowed your main meals to digest. Don't forget about your hydration! Too many people fail to consume enough water to stay properly hydrated! Not to mention, hydrating regularly will allow your food to digest more seamlessly and your body will absorb more nutrients from your food during digestion.
We understand that some individuals struggle with drinking water because of the lack of flavor! Try adding freshly-cut fruit to infuse in your water. Another alternative could be zero calorie flavored water or sparkling water!
Hydration Tip: Drink a glass of water before and during your meal/snack to avoid over indulging with your portion size!
We hope that this article as been helpful for anyone looking to make gradual, healthy lifestyle changes with their health and nutrition! This is a friendly reminder that eating well does not have to be restrictive. The goal is to eat healthfully and remember day after day how prioritizing 10-20 minutes out of your day to prepare for your healthy alternative snacks and hydration can help your body function optimally, increase brain productivity, improve gut health and digestion, increase natural energy levels, and help you manage your wellness goals!
We are excited to announce that a Low Carb Bread Recipe will be coming soon to the blog, provided by one of our long-time members who used to work in the food industry and a renowned Chef! If you're looking for an alternative to bread that has a low-glycemic index and will assist your dietary options with bread, this will be the recipe for you!