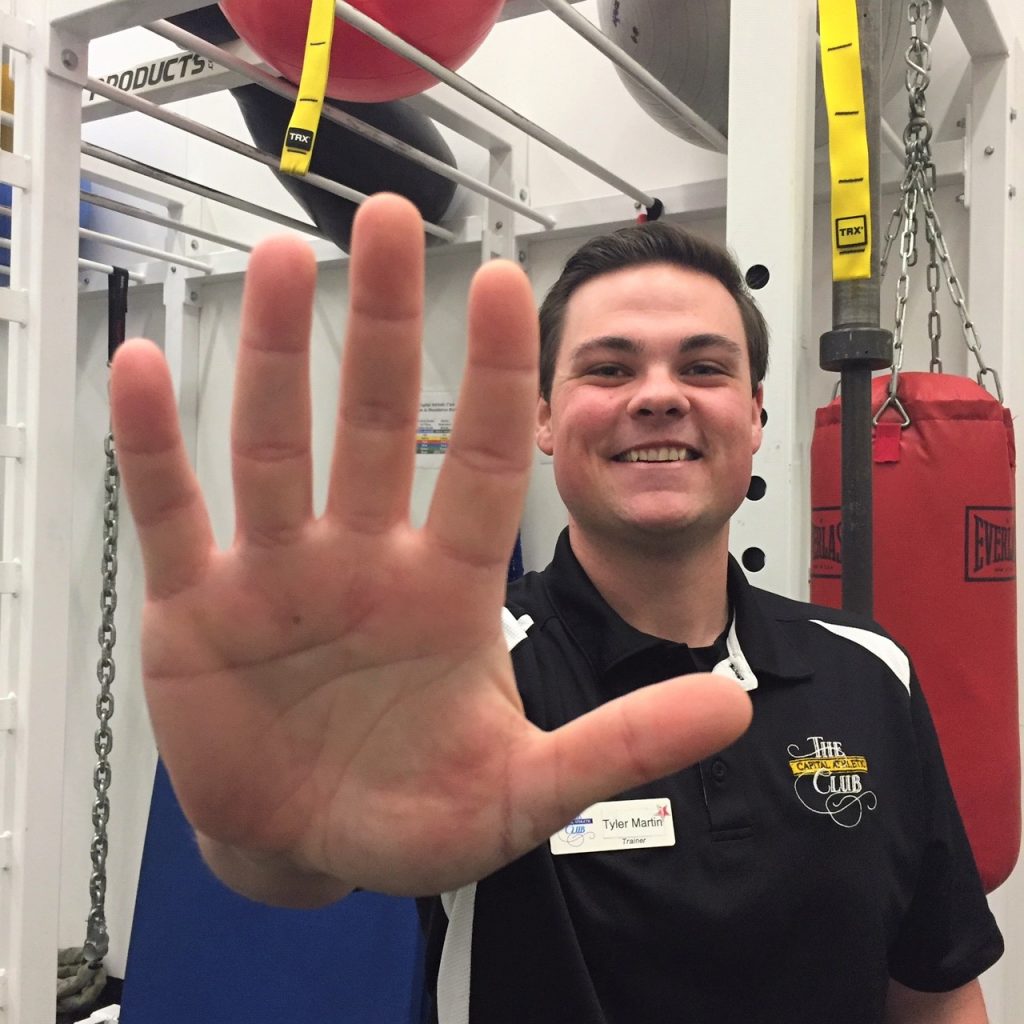 Five Principles to Follow On Your Fit Journey
This is the time of year that divides those who are fully committed to a healthy and well-balanced lifestyle and those who have given up on their fit journey due to a lack of success until next year when "motivation" strikes again at the New Year.
Which side of the coin do you want to be on?
An even more important concept to reflect on is, which path are you currently pursuing?
If you have committed to living a healthier lifestyle by trusting the process, we applaud you! It is not an easy journey, but it is WELL WORTH IT! These principles will be pillars to remind you of the big picture and why you are working for a healthier you!
If you find yourself falling off the health wagon because your methods to losing weight and feeling better are failing you, then we have five principles for you to follow to keep your eye on the "big picture" on your fit journey.
Before we start listing fitness advice tips, we must address that a health and fitness journey should consist of sustainable healthy habits. Unfortunately, with all the information we have access to, we find a lot of false information preying on those who don't have the knowledge to cipher true and false information at the click of a button. It is crucial to seek a credible health coach or health facility that can properly educate you on the steps that are required when transforming your body and lifestyle. We are also prepared to address that the process of sustainable transformation is not always glamorous. It is hard work and requires consistency with a realistic strategy that consists of SMART goals.
THERE IS NO QUICK FIX
Let's get started on Five Principles that you can follow and find SUCCESS:
Don't Try to Out-train a Bad Diet
Although each individual is different and their dietary needs are unique to them, it is crucial that you understand what your body needs to ingest to perform optimally, as well as digest optimally and absorb nutrients to repair and recover efficiently. Too many of us focus on intensity of our workouts to burn as many calories as we can, so we don't feel guilty when we get home and eat whatever and how much we want. This strategy does not work and will not dramatically change your body in any way. If anything, this strategy increases greater inflammation in the body and overwhelms your digestion system when it's trying to breakdown fattier foods that don't provide many macro/micronutrients to aid your body in recovery and preparation for your next workout.
A solid strategy in transforming your diet and eating for your fitness goals is to track your food! There are many free resources through apps that can provide you with customized Macro plans (protein, carbohydrate, fats) that also include a daily calorie goal to help you better understand how much fuel your body needs to accomplish your fitness and aesthetic goals. Some great examples of fitness and nutrition tracking apps include My Transphormation Starts Today and MyFitnessPal. Both of these apps allow you to enter and scan your food that you eat daily and break down exactly what each food provides your nutrition goal and how beneficial that food is. These apps base you custom macro plan and daily calorie goal on your daily activity level (sedentary, light, or very active), your current weight, your goal weight (weight loss, maintenance, or muscle gain), and  your age, your height, etc.
Follow SMART Goals
We definitely recommend partnering with a Fitness and Nutrition Professional when determining your goals and plans to achieve said goals. Let's breakdown what a SMART goal needs….
Specifics: What exactly is your fitness goal? How much weight do you want to lose? What is your goal weight? Are you focusing on performance in the gym and how so? Is your performance goal Max Strength or balance/stabilization? Your goals must be specific to what you want to accomplish, so your plan can be specific on how to execute your goal strategy and understand what the outcome will be.
Measurable: Measuring your goals is a blend of specifying that your specific goal is and how long it will take to achieve that goal (short or long-term). If the goal cannot be measured, there is no way to create a plan strategy to take necessary steps in achieving your specific goal. We recommend you stay away from generic goal statements like, "I want to lose weight." Thinking about how much weight you want to lose and when you want to accomplish that specific goal.
Attainability: A really good question for goal setting is, "is this goal possible through my abilities and my lifestyle habits?" You don't want to set a extreme goal that is not specifically attainable based on your current diet, daily habits, and physical conditioning level. Striving to reach an attainable goal provide you with challenge, but is sustainable and realistic to follow if you are following your plan that you and your health professional have created together.
Realistic: Are you willing to work for your goal? Being realistic about your fitness/nutrition goals requires an evaluation of your past, present, and future. Have you achieved a goal similar to your current goal before? If you have, there is a better chance that you will be more successful with your past accomplishments already being familiar. Do you TRULY believe that you can accomplish your goal? If you do, then you are far more likely to accomplish it. We're not saying that you won't experience any doubt, but with you are emotionally connected to your goal and truly intend on accomplishing it with safe and realistic expectations, then you have that momentum to go out and do it! If you are thinking about your future and intend on being realistic with your goals, a safe, but challenging plan with realistic expectations will be key. Working with a Personal Trainer or Nutrition Coach/Dietitian will provide you with the knowledge of what it takes to achieve your goal. If your goal is to lose 50 pounds in 3 months, a fitness/health professional will tell you that your goal is unrealistic and your expectations are not healthy or sustainable in losing the intended weight and keeping it off.
Timely: Based on your short-term and long-term goals, what is the time and date you would like to have these goals achieved? Think back and go through the steps. Is this time period realistic? Is it attainable based on your habits and lifestyle? Most people set a date to achieve their ultimate goal and a lot of times it is not realistic, especially when it comes to weight-loss. That's why it's so important to consult with a health professional to come up with sustainable plan that checks all the necessary aspects for a SMART goal.
Train For Your Fitness Goals
This is where the fun part comes in… Everyone is so unique and different in their own way, so when it comes to proper training technique and fitness programming, your training style should specifically reflect your physique and performance goals. Although, most of us feel comfortable programming our own workouts, meeting with a fitness professional or personal trainer can hep you develop your SMART goals and strategize for your short-term and long-term goals. Meeting with a fitness professional, even for an assessment session, will identify any improper form during your lifts/exercises and address any minor and major imbalances that affect your movement patterns. When you assess your movement and focus on corrective exercise (which everyone NEEDS), you progress past any plateaus, build lean muscle mass more efficiently, and most importantly; accomplish better results FASTER.
Focus On The Big Picture
It's easy to get excited about your fitness journey when you first start out, but over time you start to lose sight of the possibilities if you're not seeing results right away. With home-life, work-life, kids, pets, travel, and everything else life throws at you, it takes patience in seeing subtle results in your body composition change.  It is important to visualize what you want to be and how you want to feel. While visualizing, it is also important to recognize that results take time and body composition changes don't happen over night. Typically, the scale won't even change in the beginning stages of regular exercise and healthy diet. There are many reasons for this and a major reason could be that your body is converting fat to lean muscle mass. What most people don't know is that lean muscle mass (muscle) is denser and heavier than fat, however it takes up less area in the body and actually burns more calories while at rest. When you start to see changes in your body composition, it's typically the fit and feel of your clothing before your see a change in the number on the scale.
Pro-tip: Don't obsess over the scale. Weighing yourself should be a priority in your process of pursuing your health goals and tracking your weight on a weekly basis, as well as body measurements, can keep you in control of your body's response to your diet and exercise plan. Obsessing over the scale ca have a negative effect o the body through your brain's response to whether or not your expectation was met.
NEVER Say You Can't Do Something
Mindset is everything. If your mind isn't right, you can't successfully practice things like discipline, integrity, and trust. On your fit journey, you build trust with yourself when you accomplish small daily tasks like completing your workout or sticking to your meal plan without cheat foods. When you start to get in the routine of turning down temptation, your discipline grows and your body starts to change. That's when you start seeing results; when you are consistent with your SMART goals and follow your plan. Don't forget, you will only be more successful with guidance of a health professional.
When you tell yourself or state to someone else that you simply "CAN'T" do something, it is extremely likely that you will never do it when in reality you could work to accomplish that goal with work put in over time. A better approach or question could be, "to what extent can I do this?" ENOUGH NEGATIVE TALK. When you tell yourself you can't do one thing, what is your limit to can't-ing with every other goal or possibility to challenge yourself on your fit journey?
We hope these five principles resonated with your personal fit journey and will help you combat any negative thoughts and bad habits! Keep working hard and always remember to focus on the big picture!