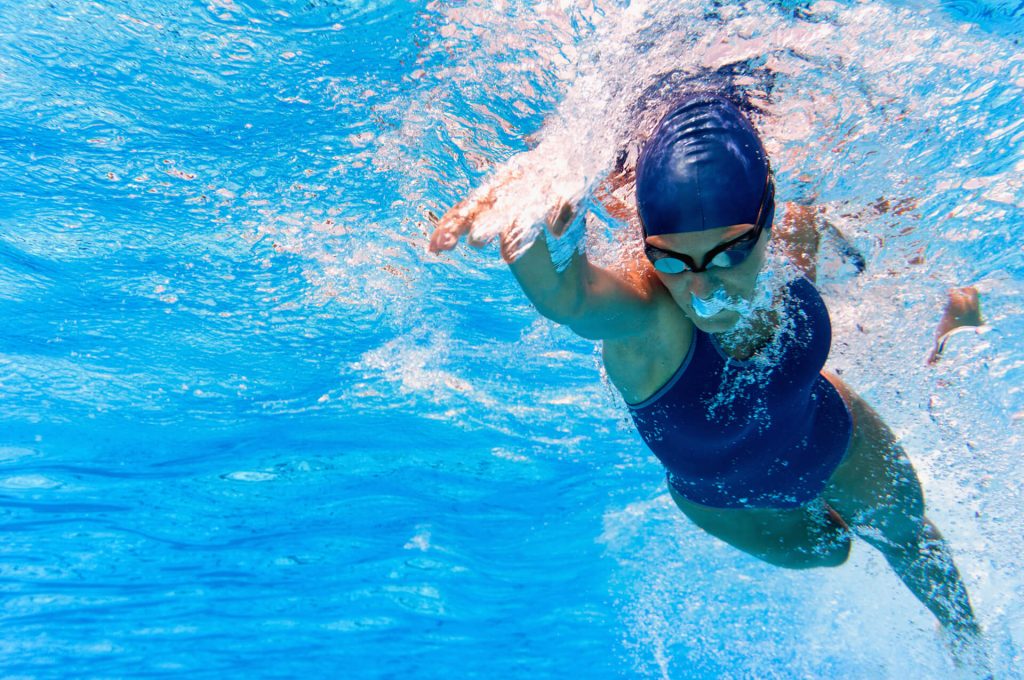 Escape The Summer Heat & Discover The Benefits of Pool Exercise
Without a doubt, Sacramento is a wonderful city to live in with so many possibilities to explore fitness in all forms. Our region makes it even more desirable as we are within a 2-hour drive from destinations like, Lake Tahoe and San Francisco. The seasons are more forgiving than most cities in the United States, but if you are a Sacramento resident, you know the feeling of the dreaded summer heat. Although, we have the luxury of being so close to two huge destination cities, we are typically more interested in enjoying our weekends here in the city of trees. The hard part is figuring out a way to cool off when Summer persists. Luckily, The Capital Athletic Club has one of the best private outdoor pools in the Sacramento region! In this article, we will talk about the benefits of pool exercise as well as the different ways to take advantage of pool access!
Capital Athletic Club Swimming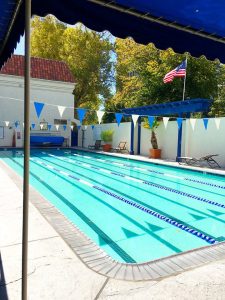 Open All Club Operating Hours
Monday-Friday: 5:30am to 10pm
Saturday: 8am to 6pm
Sunday: 9am to 4pm
25 Yards in Length and 3.5 feet deep the entire length
72 Lengths equals 1 Mile
36 Lengths equals 1/2 Mile
4 Lanes Available during non-class times.
2 Lanes Available during class times.
Limited Membership at CAC: Everyone must be willing to share a lane if 4 pool users are occupying lanes. On average, 1-3 pool users are occupying lanes throughout the day.
Incorporating pool exercise into your weekly workout routine can be much more versatile than you think! You can plan a workout with lap swimming, water resistance training, and even Water Fit classes with great music and an instructor to structure your workout and encourage you to complete 45-60 minutes of cardiovascular exercise. Keep reading below as we outline the specifics on these three different types of pool exercise:
Lap Swimming: With each unique lap swimming pool, you will be swimming lengths with may different swimming strokes to choose from. Each stroke has a specific technique that can help you improve strength, flexibility, joint health, and mobility. For most swimmers, the traditional freestyle stroke can be ultra-effective in keeping your heart rate up for cardiovascular improvement as well as achieving a full-body workout. We recommend swimming laps at your comfortable pace for 30 minutes or more. A key component is performing your desired swimming stroke in a relaxed, natural fashion so that your body can move more freely through the water and work against the water resistance. If you are not familiar with a proper swimming technique or would like to improve your confidence in lap swimming, CAC has a swim coach on our pool desk available to help anyone interested in improving their water skills Monday-Thursday evenings. CAC's swim coach posts weekly workouts for any swimmer getting their training done in the water.
Water Resistance Training: Pool exercise does not always have to be traditional lap swimming. Many pool users practice a variety of movements such as, walking, sprinting, or other forms of movement in the water instead of walking on a treadmill or running on a concrete sidewalk. Many individuals underestimate the challenge of walking laps in a pool until they experience it physically. This form of exercise is much lower impact than performing cardio exercise on equipment or outdoors as the body is relieved of the full weight that is absorbed through the joints when doing cardio. The additional resistance that your body experiences from water pushes your muscles to work harder and smarter to move through the heavier density of water. Many healthcare professionals and physical therapists prescribe Water Resistance training, otherwise known as Aquatherapy, to help their patient improve mobility without causing more damage or delays in rehabilitation.
Water Fit/Water for Athletes Classes: Classes in the pool can be fun and engaging for those who are looking for a fun workout and/or an alternative to high intensity classes that can cause high impact to the body. CAC has a wonderful selection of weekly Water classes that includes formats such as, Water Fit Aerobics to get the heart rate up with rhythmic movement to fun music and Water for Athletes that challenges an individual typically accustomed to higher intensity group classes without the high impact that someone would experience during classes like HIIT, Cardio Conditioning, or BootCamp. Both water class formats offered on Capital Athletic Club's group exercise schedule incorporate various swim equipment that enhances the experience during your class. Water Fit can incorporate water weights and noodles to help strengthen upper body and core muscle groups. Water for Athletes incorporates kickboards, pool boys, water weights, and hand fins to help enhance the specific resistance that each exercise requires. Swim equipment is such a great tool to enhance your pool workout and strengthen any muscle group that you would to improve on.
It's no surprise that getting in the pool can motivate someone to go workout more because your workout can be fun rather than tedious. Swimming can also be a nostalgic memory of younger experiences, which can motivate an individual to experience the feeling of youthfulness and more energy that comes from regular exercise. Fun Fact: Did you know that an individual burns more calories during a 30 minute swim workout opposed to jogging the same amount of time? On average, depending on the intensity of your swim OR run, you can burn an average of 75 calories more per ½ hour!
Don't let time pass you by! Escape the Sacramento summer heat and visit us here at The Capital Athletic Club to check out our outdoor pool and spa areas! You just might find your new oasis away from home and work!