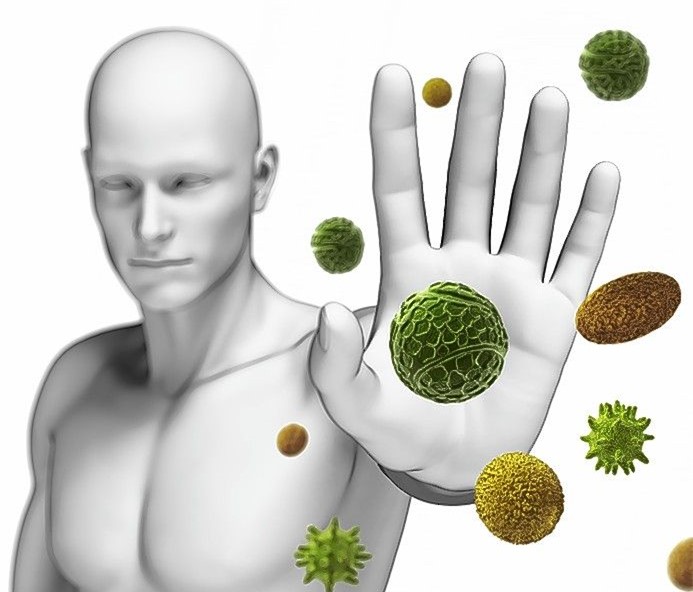 5 Ways To Boost Your Immune System
Flu season is here, people!!!
Although this time of year is pretty typical for cold and flu symptoms, this year's flu season is not a "typical" year! Now is a better time than ever to put yourself in a position to stay healthy and safe for yourself and your family by prioritizing your health and following 5 daily tasks that will ensure a healthier you!
There are many things that play a role in our immune system that is FREQUENTLY neglected by poor diets, lack of exercise, excessive stress levels, and poor sleep. NO FRETTING… We are here to share our health & fitness tips to help you build a strong immunity during the 2020 flu season, so you can continue to do things you enjoy like traveling, working out, spending time with friends & family, and extracurricular activities!
Foundational Nutrition
First and foremost, let's talk about nutrition and gut health! Probably the most neglected aspect of your immune system starts by having a diet that is dense in essential nutrients, fruits & veggies, vitamins & minerals, and whole foods that are less processed and easier for your gut to break down and utilize as energy! Our health & immunity LITERALLY starts in our gut and digestive tract. Many people find themselves struggling with common issues like uncomfortable bloating, poor digestion, stomach pain after eating, and low energy/mid-day crashes. This is not a coincidence and by no means, definitely not normal or healthy. So, eat more fruits and veggies and focus on VARIETY!! We also recommend seeking out a multivitamin or a daily nutrient pack that can fill gaps in your foundational diet like probiotics for a healthy gut balance, antioxidants for cellular health and anti-aging properties, and essential fatty acids for cognitive & joint health!
Regular Exercise
Our favorite topic of conversation for boosting immune system has to be regular exercise and improving our overall fitness through cardiovascular health and resistance training benefits. Although we put our bodies through stress in our workouts, there is such a thing as "good" stress that promotes positive physical changes, but it also relieves negative mental & emotional stress that can be damaging to our immune system & response! The body creates free radicals during times of stress, whether it's mental or physical, that stimulates growth and positive physical change in the body like increased lean muscle growth and overall weight and fat loss. Due to positive composition changes in the body, we can prevent chronic illnesses and infections that can compromise our immune system. Most importantly, regular exercise promotes production of more antibodies and white blood cells that fight off disease and infection! With a more consistent workout routine, we can continue to strengthen immune cells and allow them to perform more effectively YEAR ROUND!
Quality Sleep
Have you ever heard the phrase, "Sleep is that golden chain that ties health and our bodies together."? It couldn't be more true. The body relies on sleep duration and more importantly, quality of sleep to repair, recover, and build immune strength to protect the body from disease and infection. Sleep is also crucial for those of us that have passionate goals for losing weight & fat and building lean muscle tissue throughout the body. Yes, we burn fat and workout our muscles during our workouts. but the reality is that we breakdown our muscle when we workout and our bodies need to recover properly in order to see the results we want and maintain our overall & immune health. The recommended sleep duration and quality for adults is between 7-8 hours of sleep and a full 4-6 cycles of REM sleep in order to properly fight off infection and diseases and maintain overall better health.
Stress Management
Too much mental and physical stress in the body (without proper recovery) can greatly affect your immune system due to 3 major systems in the body being affected by heightened stress levels:
Cardiovascular Health: Increased heart rate and blood pressure.
Hormonal & Immune Processes: Heightened stress hormones (cortisol & corticosteroids) suppress the immune system response and produces breakdown of healthy cells and tissues due to lack of production of healthy hormones & enzymes that repair the body for optimal functionality.
Digestive System: Health starts in the gut and when there is increased inflammation due to heightened stress in the body, the digestive system is unable to function effectively in balancing out good and bad gut bacteria as well as flushing out toxins found in the food and drink that we consume.
Hydration
Our immunes system relies heavily on circulation and blood flow to deliver essential nutrients to our many tissues that regulate normal bodily functions. Since the circulatory system in the body is made up mostly water, it is essential that we prioritize regular hydration in order to deliver nutrients to each organ system, like the heart, kidneys, liver, digestive system, and brain for cognitive function! Staying properly hydrated regularly also ensures that our body is flushing out harmful toxins and bad bacteria that inhibit the natural immunity and response to viruses, diseases, and infection.
Now that you have the tools and knowledge that promotes a healthier immune system, its time to put these daily habits to work and become a healthier, better version of you!!